Gradient Valley is on a mission to expand access to education through the application of Artificial Intelligence and mobile/web apps.
What is a "Gradient Valley"?
In short, it is the point at where education outcomes are optimized. Gradient Valley is named after the Calculus-based term Gradient Descent, which is a method often used in data science, to optimize the model that you ultimately build for analyzing new data. To sum it up, it finds the global minimum, where the lowest value is the optimal value for task you are pursuing. As shown in this graphical representation, there are peaks and valleys in this key value. The valleys are the optimal points, so we seek to optimize the model using various forms of gradient descent to find the best of those valleys, where education outcomes are optimized. So, as we say at Gradient Valley, it's nice in the Valley! The Gradient Valley.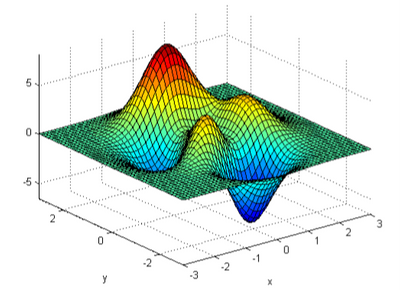 Decades of Experience as High Tech Strategy and Development Consultants
Strategy + Machine Learning + Mobile
Perfect Combination of Business Strategy, Machine Learning, Mobile, and Practical Experience
Significantly reduce costs by utilizing the latest techniques without sacrificing any quality of service.
Data Science Interview Question Series: Let's Discuss ChatGPT and OpenAI Intelligently!
Welcome to a new series on our blog where we explore various data science interview questions, delving into not just the questions and answers themselves, but all related topics you would want to be familiar with if asked this question in a real data science interview. So, without further ado...
Imagine you're in an interview for your dream data science position, and the interviewer asks you:
OpenAI has received a lot of attention recently with the launch of ChatGPT. Explain the technology behind ChatGPT and its relevance to the field of Natural Language Processing (NLP).

Gradient Valley Launches Fully Integrated Data Science AI Tutor Mobile App for iOS and Android
Ann Arbor, MI - Gradient Valley announces the next level in data science tutoring apps, featuring a fully integrated AI tutor that participates in each lesson, providing feedback and information throughout users' data science learning process. Gradient Valley has two mobile apps: 'DS Right', focusing on general data science learning, and 'DS Interviews', concentrating on acing the interview process for data scientists. The new AI Tutoring experience is available to all users of the app, including the free version as part of the always-free Unit 1 section. Both apps have been updated with the new full AI Tutor integration and can be downloaded from their respective mobile stores.

Gradient Valley Launches First of Its Kind Mobile App Showcasing GPT-Based Artificial Intelligence in Education
Gradient Valley announces the release of the DS Right mobile app on the Apple and Google Play app stores, marking a new milestone in mobile technology. The DS Right app is a supplemental learning tool for data science professionals that utilizes advanced artificial intelligence (AI), including OpenAI's ChatGPT technology. The app provides always-on AI-based tutoring services and in-depth topic coverage of the highly technical and challenging Data Science field. You can download the iOS version in the Apple App Store here:

The AI Powered DS Right Mobile App is now available on the Apple and Google Play stores!
Interested in seeing how AI is going to change the face of education? Are you a data scientist or a data scientist-in-training? You can download the latest version of the DS Right app here: